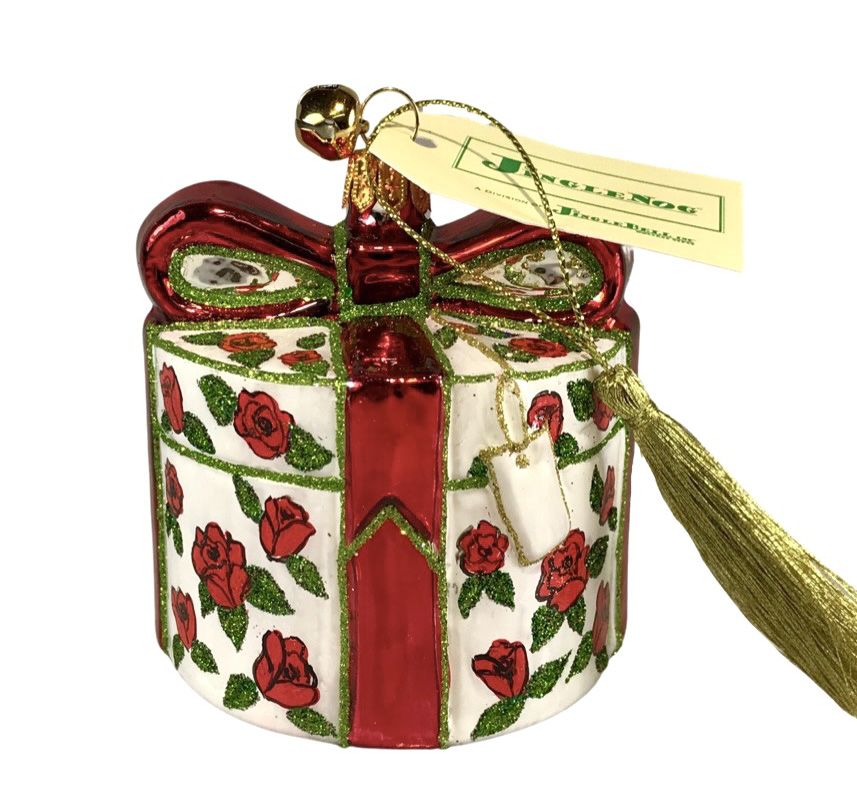 "Petals of Hope"
JingleNog Holiday Ornament
to benefit St. Vincent's Hospital
The artwork for our "Petals of Hope" ornament was created by an individual who has experienced mental health challenges, and who has received care through St. Vincent's Hospital.
Artist's Statement: "In order for the rose to meet its maximum potential, it takes a lot of dedicated care. It's like me with my healing journey. An important key is the care and dedication needed for me to reach my maximum potential. I chose the image of the rose to serve as a reminder that we all have the potential to blossom. Making art has been a crucial part of my healing journey. It has been an outlet for me to release the emotions that block my growth, and find beauty."
Proceeds from the sale of the ornament will enable St. Vincent's to continue to help others blossom. We hope this hand-painted blown glass ornament will bring you Peace, Hope and Love.
Cost: $55
Limited Edition
Please use the form below to purchase an ornament.