St. Vincent's Auxiliary 2021 Luncheon & Fashion Show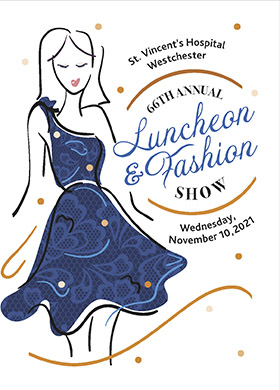 WEDNESDAY, NOVEMBER 10, 2021
Westchester Country Club, Rye, New York

Honoring
KATE SNOW
Anchor of "NBC Nightly News" Sunday &
NBC News Senior National Correspondent

Journal Recognition to
MRS. GEORGE J. (BESS) AMES
Auxilian Extraordinaire

Fashion Show and Special "Pop Up" Shop presented by
* *
Also featuring in-person and online Holiday Boutique
* *
All proceeds benefit St. Vincent's Hospital programs and services.
We are abiding by all New York State COVID-19 guidelines and WCC policies
For more information, email/call
msutton@svwsjmc.org / (914) 925-5411
Your health and safety are our priority. Kindly note that all attendees must show proof of vaccination to attend. Please email proof of vaccination in advance to msutton@svwsjmc.org or present proof of vaccination when you check in at the event. Masks are required in the boutique.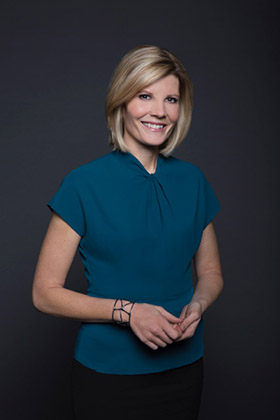 KATE SNOW
2021 St. Vincent Award Recipient
The St. Vincent Award will be presented to Kate Snow, the anchor of "NBC Nightly News" Sunday and an award-winning Senior National Correspondent for NBC News. She currently contributes regularly to "Nightly News with Lester Holt," "TODAY," and "Dateline NBC." This award is given in recognition of her powerful and insightful stories and reporting on mental health issues.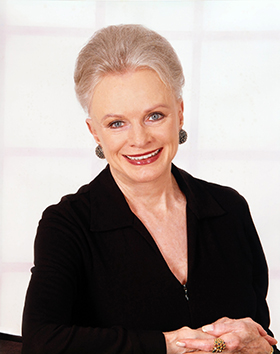 MRS. GEORGE J. (BESS) AMES
2021 Journal Honoree

Bess Ames has been a member of the St. Vincent's Hospital Auxiliary since 1995 serving as co-president for two terms from 2003-2007,raising significant contributions for the hospital. Her longtime commitment has included, and not limited to,serving on committees such as chair positions on the Dance Board, Polo Fundraiser, and the Luncheon & Fashion Show. Her commitment to St. Vincent's has been extraordinary and honorable.
Family Health Center Onsite Food Pantry
Saint Joseph's Family Health Center