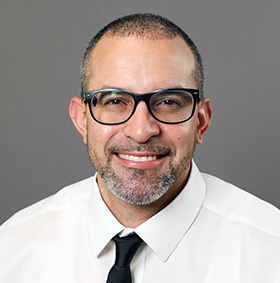 Angel Gavrilanes, LCSW
Behavioral Health Services
Psychotherapy
Biography
Angel Gavilanes is a bilingual LMSW (Licensed Master Social Worker) in NY. He is a graduate of Lehman College with a Masters degree in Social Work. Prior to this, he completed his undergraduate studies at Lehman College and earned his Bachelors of Arts majoring in Social Work.
He has been active in social services since 2007 beginning with vocational counseling working with people who struggle with substance misuse and formerly incarcerated people. After several years of providing direct care services, he had been promoted to managing programs. He had managed a program to empower youth with criminal justice involvement to transform their lives to become leaders. He had also managed workforce programs that have enabled homeless people to become employed, maintain employment, and live independently.
Though he enjoyed supporting individuals through workforce services, his passion was in mental health clinical work. In 2019, he provided homeless families with mental health counseling, educational and employment support and other housing supporting services while being a shelter social worker until being licensed as a Master Social worker (LMSW) in 2020.
In 2020, he started his psychotherapy experience at Bronx Care Hospital in The Bronx, NY treating individuals who have serious mental illness. Angel is currently providing psychotherapy at St. Vincent's Outpatient clinic since 2021 with a focus on treating adults with serious mental illness utilizing evidence based practices such as Cognitive Behavioral Therapy, Motivational Interviewing, Trauma Informed Care, strength based approach. Angel has effectively treated issues such as depression, trauma, anger management, anxiety, relationships, stress, life transitions, behavior problems, reentry into the community after incarceration, mood disorders and many others.
Locations
St. Vincent's Outpatient Mental Health Service

275 North Street
Harrison, NY 10528