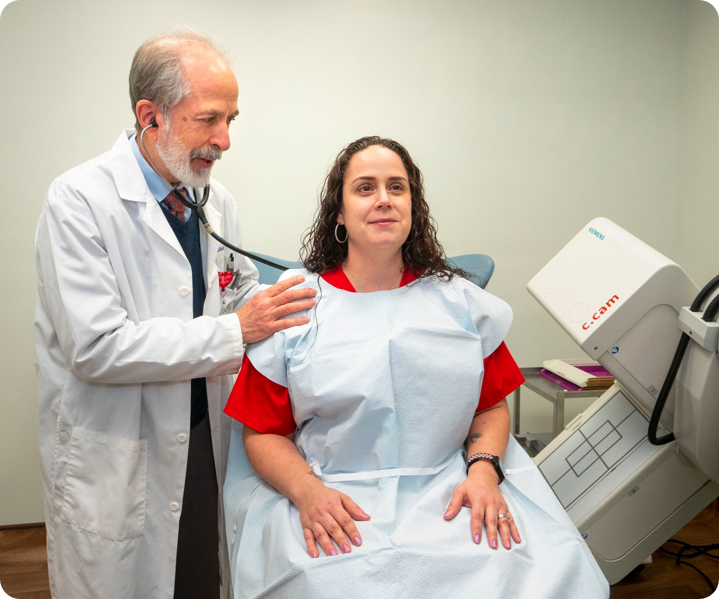 MONTEFIORE AND SAINT JOSEPH'S ENTER CLINICAL AFFILIATION TO ENHANCE PATIENT CARE
Montefiore Health System and Saint Joseph's Medical Center in Yonkers, NY today announced they have entered into a clinical affiliation agreement designed to provide patients with seamless access to an expanded continuum of advanced care.
"We are thrilled to have Saint Joseph's as our partner in South Yonkers," said Steven M. Safyer, M.D., president and CEO of Montefiore Health System. "Both Montefiore and Saint Joseph's share a deep and longstanding commitment to providing patients with optimal care directly in the neighborhoods where they live and work. This new affiliation builds upon that tradition by leveraging the expertise of our two organizations to strengthen and expand access to care in the local community."
The affiliation will provide Westchester residents increased access to Montefiore's unparalleled clinical services, including its cardiovascular care programs, which rank among the nation's best for quality care experiences and positive patient outcomes.
"Our patients have been at the forefront of everything that we do for more than 125 years and we are excited about joining with Montefiore, a true world-class academic medical center, to usher in a new level of clinical care," said Michael J. Spicer, F.A.C.H.E., president and CEO of Saint Joseph's Medical Center. "We believe this collaboration will set a new standard for clinical excellence at the community level."
The affiliation with Saint Joseph's also includes their St. Vincent's Hospital Westchester Division, one of the most highly-regarded inpatient and ambulatory behavioral health providers in New York State. The combined resources of Montefiore, Saint Joseph's and St. Vincent's will complement and expand the menu of behavioral health services available to children and adults of all ages throughout Westchester and New York City.
Montefiore is accountable for the care of approximately 400,000 lives throughout the region, and plans to continue to expand this approach to better serve residents of Westchester. Montefiore is already a strong pillar in the community with a longstanding presence in Westchester through its multiple specialty practices in the region. In November 2013, Montefiore Health System opened its doors at Montefiore New Rochelle and Montefiore Mount Vernon. More recently, White Plains Hospital joined the Montefiore Health System.
About Montefiore Health System
Montefiore is a premier academic health system and the University Hospital for Albert Einstein College of Medicine. Combining nationally-recognized clinical excellence with a population health perspective that focuses on the comprehensive needs of the communities it serves, Montefiore delivers coordinated, compassionate, science-driven care where, when and how patients need it most. Montefiore consists of eight hospitals and an extended care facility with a total of 2,747 beds, a School of Nursing, and state-of-the-art primary and specialty care provided through a network of more than 150 locations across the region, including the largest school health program in the nation and a home health program. The Children's Hospital at Montefiore is consistently named in U.S. News' "America's Best Children's Hospitals." Montefiore's partnership with Einstein advances clinical and translational research to accelerate the pace at which new discoveries become the treatments and therapies that benefit patients. The health system derives its inspiration for excellence from its patients and community, and continues to be on the frontlines of developing innovative approaches to care. For more information please visit http://www.montefiore.org. Follow us on Twitter; like us on Facebook; view us on YouTube.
About Saint Joseph's Medical Center
Since 1888, Saint Joseph's Medical Center has served Yonkers and the surrounding communities of lower Westchester and northern Bronx with patient-centered, quality-focused inpatient and outpatient care, including specialized programs such as orthopedics, cardiology and geriatrics; advanced emergency treatment; state-of-the-art diagnostic imaging and ambulatory surgery centers; inpatient and outpatient behavioral health services; and a network of primary care services serving Westchester, the Bronx and northern Manhattan. Its St. Vincent's Hospital Westchester division offers a comprehensive range of mental health, addiction and residential programs serving Westchester and New York City.