Eligibility and Application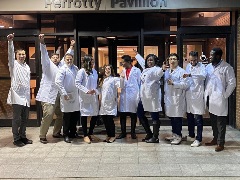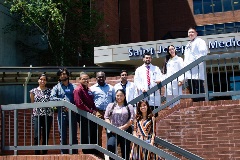 Ready to Apply? Click here

Saint Joseph's program number: 1203511218
Application Requirements
1. Applicants must apply through the Electronic Residency Application Service (ERAS) without exception.
2. MD and DO United States graduates must have the following materials to complete their files:
Common Application Form (CAF)
Personal Statement
Dean's letter
Medical School Transcript
Three Letters of Recommendation
USMLE 1 & 2 (CK and CS) are required
3. International Medical Graduates:
In addition to the information above, the following items are required with an application:
Must possess a current ECFMG certificate and have passed USMLE1 & 2 (CK and CS)
ECFMG Permanent Certification
Documentation of passing of CSA (Clinical Skills Assessment) (good for three years and must be current on July 1 of applicant year)
Must be a US citizen or permanent resident
Pursuant to federal requirements, employment is conditioned upon authorization to work in the United States. SJMC does not offer visa sponsorship for this position and applicants alone are responsible for maintaining work authorization during employment.