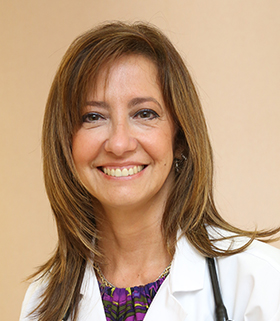 Sonia Velez, MD, JD
Program Director
Upon graduating from Fordham University with a bachelor's degree in Biology, Dr. Velez enrolled in the American University of the Caribbean for her medical studies. Ever in search of knowledge and education, Dr. Velez attended and graduated from Boston University School of Law. Following her graduation from law school, Dr. Velez decided to return to her first passion – Medicine. Dr. Velez completed her residency in Family Medicine at St. Joseph's Medical Center in Yonkers, New York where she served as a chief resident. Dr. Velez continued at the residency program as a core faculty member and in 2006 was appointed as the Program Director of the Family Medicine Residency Program. In addition to her work and dedication to medical education, Dr. Velez has become an integral part of the community in Yonkers where she serves as a member of the Mayor's Health Advisory Board for City of Yonkers.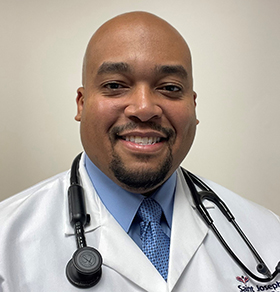 David Jerome, DO
Medical Director
Dr. Jerome is a graduate of Iona University with a Bachelor's of Science in Biology. He received his medical degree at the University of Medicine and Dentistry of New Jersey (UMDNJ) School of Osteopathic Medicine. Dr. Jerome completed his family medicine residency at Jamaica Hospital Medical Center in Queens, NY. Prior to joining the faculty at St. Joseph's Hospital he served patients at Montefiore Medical Group Castle Hill in the Bronx and Sun River Health in Peekskill and Spring Valley, NY. Special areas of interest include preventative medicine, women's health, HIV/Hepatitis C management as well as HIV prevention (PREP/PEP). Dr. Jerome is board certified by the American Osteopathic Board of Family Medicine.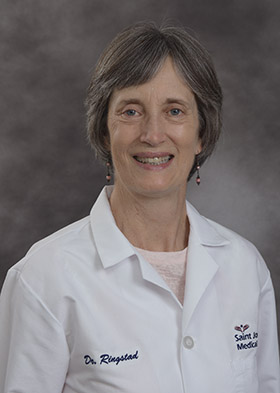 Jennifer Ringstad, MD, MPH
Associate Program Director
After graduating from the University of Oregon with a BA in chemistry, Dr. Ringstad moved to Thailand where she worked for two years as a Peace Corps volunteer in malaria control. Due to her interest in Public Health, she attended the University of North Carolina where she graduated with a joint M.D./M.P.H. degree. Upon completing her Family Medicine residency training at the Montefiore Residency Program in Social Medicine in the Bronx, she decided to stay in the New York area to continue working with the diverse and underserved patient population. She has held many different roles since joining the faculty at Saint Josephs, including several years as Medical Director of the Family Health Center. She is currently one of two Associate Program Directors of the residency program, a challenging yet rewarding job.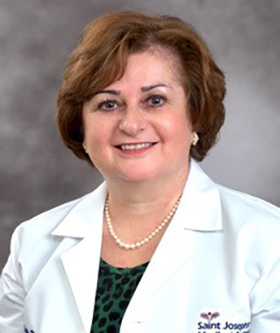 Rodika Coloka-Kump, DO
Associate Program Director
Dr. Coloka-Kump is a graduate of Barnard College, Columbia University with a bachelor's degree in Biology. Dr. Coloka-Kump received a medical degree from the New York Institute of Technology College of Osteopathic Medicine in 1988. Her residency training was completed at The Methodist Hospital in Brooklyn and Saint Joseph's Medical Center in Yonkers, where she also served as chief resident.

Dr. Coloka-Kump was in private practice in Yonkers and Riverdale New York since 1991 and joined the faculty of Saint Joseph's Medical Center Family Medicine Residency Program in 2015.Currently she serves as Associate Program Director, as well as inpatient coordinator and medical student coordinator. Her academic appointments include clinical assistant professor at New York Medical College and adjunct professor for clinical medicine at American University of Antigua College of Medicine. Patient care and teaching provide the perfect balance for Dr. Coloka-Kump. Areas of special interest include preventative medicine and women's health, and Dr. Coloka-Kump is a NAMS Certified Menopause Practitioner.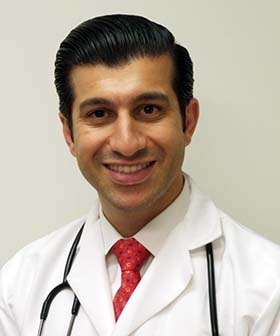 Shadi Sayegh, M.D.
Faculty
Dr. Sayegh attended Universidad Autonoma de Guadalajara, Mexico and completed a family medicine residency program at Saint Joseph's Medical Center.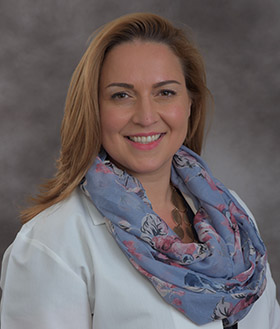 Nicole Delgado-Salisbury, Ed.D.
Education Specialist
Dr. Delgado-Salisbury is a member of the Behavioral Health faculty and the Education Specialist for Saint Joseph's Family Medicine Residency Program located in Yonkers, New York. She teaches the following rotations: Behavioral Health, Longitudinal Behavior Medicine, Population Health, Community Medicine, as well as Residency well-being. She is Co-Chair for both the Recruitment and Research Committees and is the Director of the Wellness Committee. Dr. Delgado-Salisbury completed her Doctorate and second master's degree at Fordham University. Her first master's degree was earned at Long Island University. She is a part-time Field Specialist and faculty member at Fordham University and an Assistant Professor for New York Medical College School of Medicine.