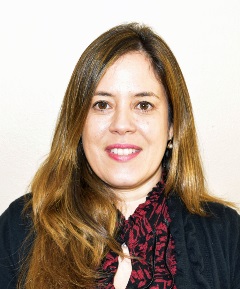 Zhenia Alarcon, M.D.
Medical School: University of Science, Arts and Technology (USAT) Faculty of Medicine
Zhenia was born and raised in Cuba where she also attended medical school. The conditions in Cuba started to deteriorate and in her last year of medical school she was given the opportunity to relocate to America. Once in the United States, Zhenia graduated with a Bacherlor's of Science in Occupational Therapy. After gaining experience in the field, she decided to open her own Occupational Therapy Service in the patient's home. She did not stop there. Her love of medicine grew and she decided to go back to medical school and obtain her degree. She has always been passionate about family medicine and continues to grow in that field. Zhenia can converse in both Spanish/Spanish Creole and English. She enjoys traveling, yoga, meditation and reading.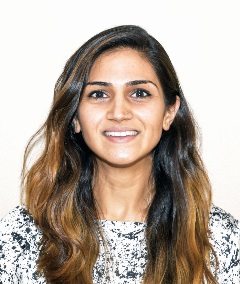 Bharvi Balar, M.D.
Medical School: Saba University School of Medicine
Bharvi graduated with a Master's of Public Health from Rutgers School of Public Health. Growing up, she witnessed the dedication her grandparents had to the citizens of Gujarat, India. During graduate school, Bharvi traveled to Haiti to distribute food, anti-parasitic medication, and medical care to refugees. She also had a fundamental role in implementing the New Jersey Sterile Syringe Access Program. Before entering medical school, she traveled to India and educated different communities on safe-sex practices and HIV prevention. Her work extended into medical school where she was a student volunteer in a Community Health Fair that provided free physical exams and screenings for diabetes and hypertension for local residents. Bharvi is passionate about preventive medicine and is interested in pursuing further training in Integrative Medicine. Bharvi speaks Gujarati and English. She enjoys hiking, kayaking, camping as well as leisure pursuits like cooking and baking.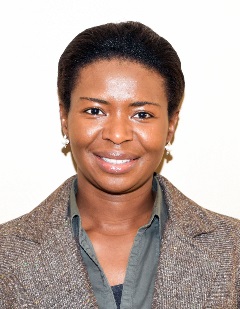 Eberechi Ekechukwu, M.D.
Medical School: St. Martinus University Faculty of Medicine
Eberechi attended Hunter College in New York City and went on to study medicine at St. Martinus in Curacao. She added to her education with a Master of Arts from the School of Professional Psychology specializing in Child and Adolescent Psychology and was an intern at Lenox Hill Hospital. Included in her long list of additional trainings is a certification in Trauma-Focused Cognitive-Behavioral Therapy. While in medical school, she also authored and published online "Developing Awareness on the Importance of Good Diet for Well Being". Eberechi speaks both English and Igbo fluently. Her interests include gardening, traveling, reading, bowling, and ice skating.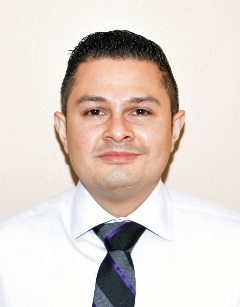 Nestor Cerda, M.D., Chief Resident
Medical School: Universidad Nacional Autònoma de Nicaragua Facultad de Ciencias Médicas, Managua
After medical school, Nestor spent two years in the rural community of San Francisco Libre, Nicaragua and the closest hospital was too far for most people to reach. He had to provide quality care without the aid of up-to-date medical equipment and sometimes without electricity. He treated patients with colds and chronic diseases, delivered infants and performed emergency surgery. Nestor speaks fluent Spanish/Spanish Creole and English. He likes to spend time traveling, reading, running and hiking.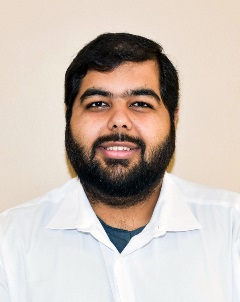 Aqib Chaudhry, M.D.
Medical School: University of Massachusetts Medical School
Aqib has a passion for giving back to the community. While in school, he donated some of his time to a local soup kitchen. There he prepared and served meals to people who could not afford it. During his first two years of medical school, he volunteered at the Indian Society Worcester Free Clinic where he provided physical exams for people who could not afford nor had access to medical care. His altruistic nature is what helps him to truly care for his patients making him a better physician. He can converse in Hindi, Urdu, Punjabi and English. He enjoys cooking, traveling and landscaping.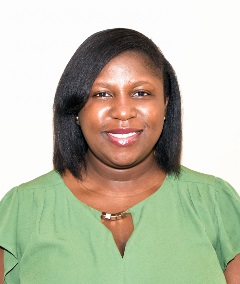 Adebimpe Howells, M.D.
Medical School: American University of Antigua College of Medicine
Adebimpe was born and raised in Lagos, Nigeria. She moved to the United States to pursue medicine. As a research assistant she conducted and published studies assessing helicobacter pylori awareness among the general population. She is a member of the Distinguished Nigerian Physicians of Tomorrow where she assisted in the implementation of new programs that help fund medical projects in Africa. Adebimpe is also the co-founder of I AM AFRICA, an organization that donates back-packs with schools supplies to underprivileged African communities; and, fundraises to help feed the hungry, among many other efforts. Adebimpe speaks fluent English and Kru Ibo Yoruba. She loves traveling, cooking and playing tennis.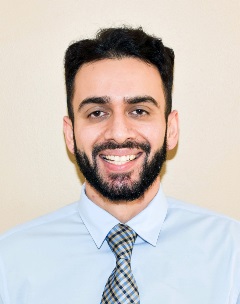 Mohammad 'Waqas' Khan, M.D.
Medical School: Avalon University School of Medicine
With a passion for medicine, Mohammad decided to pursue a medical career in Family Medicine. He believes in the importance of preventative medicine and risk reduction primarily through patient education. Prior to his residency he worked as a research fellow at New Jersey Medical School. Mohammad speaks fluent Urdu and Hindi. He enjoys the process of making hypotheses, designing the study and analyzing data and also delights in gardening, running, cooking and automotive detailing as well.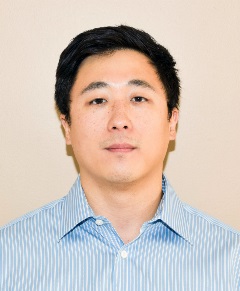 Sang Jonathan Lee, M.D., Chief Resident
Medical School: American University of Antigua College of Medicine
Jonathan was born in South Korea but raised in New York. He originally studied philosophy at Boston College but decided to pursue his education in the medicine at Antigua. He originally aspired to become a pediatrician, to follow in the footsteps of his father, but his experiences from clinical clerkships and striving to provide care for his own family, kindled a devotion to family medicine. Jonathan can converse in both English and Korean. He enjoys bowling, tennis, basketball, reading, photography, playing his ukulele and gardening.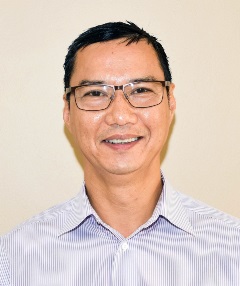 Michael Merced, M.D.
Medical School: Xavier University School of Medicine
Michael graduated from the University of Texas with a Bachelor of Science in Nursing. After receiving his nursing degree, Michael worked in rural communities in the US providing vaccinations, health hygiene, and nutrition. After this experience Michael decided to pursue his medical degree and devote his future to helping others in poor communities. He speaks fluent Tagalog and English. He enjoys swimming, tennis and landscape gardening.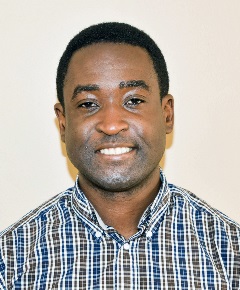 Kwasi Safo-Asante, M.D.
Medical School: American University of the Caribbean School of Medicine
Kwasi earned his Bachelor of Science in Molecular Biophysics and Biochemistry from Yale University. While attending Yale, he co-founded the African Business Club and was president of the African Students Association. He further pursued his love of science by receiving a Master of Arts in Biochemistry from the City College of New York. Passionate about the well-being of others, Kwasi spent his time out of the class room tutoring children in mathematics and English. In medical school, Kwasi taught martial arts and later became president of the Martial Arts Club. After medical school, he volunteered in a Doctors Clinic in the Bronx, and also helped equip medical students with the skills necessary to pass the Step 2 Clinical Skill examination through tutoring. He speaks English and German, enjoys soccer and martial arts especially Muay Thai kickboxing and Wing Chun Kung Fu.​