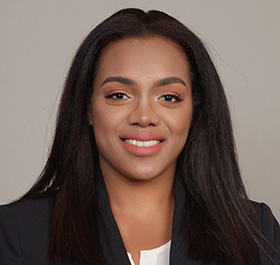 Rosa Alvarez, MD
UNIBE School of Medicine
Born and raised in the Tristate area, Rosa is a first generation Dominican-American. Her grandparents and parents instilled in her core values such as perseverance, gratefulness, compassion and respect. Aiming to be a pillar in the community, Rosa inspires to serve marginalized groups through patient-centered care as her prime focus.
Her journey began at the age of 12 when she moved to the Dominican Republic. The impact of moving to a third world country, where everyday essentials and healthcare are considered a luxury and poverty rules the country, was the pivotal moment of her wanting to somehow contribute to the betterment of the unfortunate. Dedicated to serve her community as an example to follow, she embarked her journey as a physician, attending UNIBE School of Medicine in the Dominican Republic. She was blessed to start her own family while pursuing her dream, which then became the driving force of her motivation in becoming a family doctor. During the pandemic, Rosa contributed to her community when she became part of the first group of COVID-19 Test and Trace case investigators for NYC Health and Hospitals. Later she transferred to Lincoln Hospital's behavioral health clinic, serving as a community health worker to the 5 boroughs. As a family medicine resident, she hopes to become a physician for the people in their quest for quality healthcare. In her spare time she enjoys time with friends and family, horror movies, watching sports, trying different cuisines and traveling.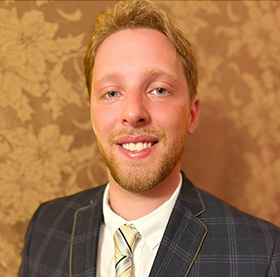 Christopher Anghel, MD
New York Medical College
Chris was born and raised in Long Island, New York. At a young age, Chris developed a passion for learning, teaching, and serving, which ultimately led him to pursue a career in medicine. He studied Biology at SUNY Purchase and became a pediatric medical assistant for 2 years prior to enrolling at New York Medical College where he acquired extensive medical knowledge and honed his clinical skills. Chris's approach as a physician centers around understanding his patients' goals and providing them with dedicated care throughout their healthcare journey. He emphasizes building strong relationships with his patients while employing empathy and compassion in his practice. During his leisure time, Chris enjoys reading and cherishes moments with his young son such as playing outside, going to the beach, camping, or teaching him to play chess.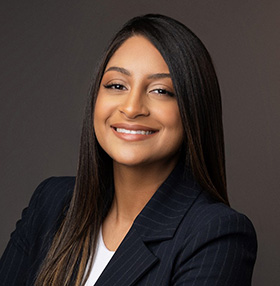 Merigrace Batista, MD
INTEC, Santo Domingo
Merigrace was born and raised in Queens, New York until she turned ten, after which she moved to the Dominican Republic with her family, a place where her academic journey and work experience would flourish. She started teaching English as a second language at age sixteen and participated in medical service campaigns for underserved populations of Santo Domingo, serving as an interpreter for doctors that came from different parts of the United States. She ultimately obtained her medical degree at INTEC in Santo Domingo and after completing her one- year mandatory internship, she eventually moved back to New York where she would pursue her career in the healthcare system of the United States. Before residency, she worked in Primary Care and Dermatology while completing an associate degree in nursing, hoping to learn how to care for patients from every perspective. Throughout the years, she learned the importance of transmitting information in easy and comprehensible ways to ensure that health isn't a burden for patients themselves and understood how to set the correct environment in which patients are comfortable enough to establish a meaningful relationship with their physician. Choosing Family Medicine has directed her to the path that eventually helps her acquire tools that will assist in making that patient care experience one that the patient will never forget. During her free time, she enjoys spending time with family, playing tennis, coloring books, and watching series, specifically romantic ones. She is excited to join Saint Joseph's 2026 graduating class.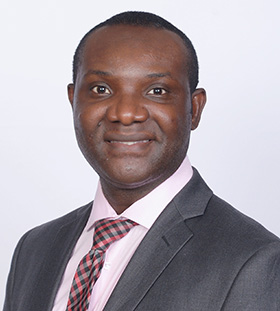 Felix Elijah, MD
Ladoke Akintola University of Technology's College of Health Sciences

Felix was born and raised in Lagos, Nigeria, the most populous urban area in Africa and the fourth-most populous city in the world. His childhood was saved by a family medicine physician in Nigeria who correctly diagnosed and treated his illnesses. Since then, he has realized the significance of the healthcare system and desires to succeed in medicine as a problem-solver and life-saver. After graduating from Ladoke Akintola University of Technology's College of Health Sciences, Felix worked as an emergency physician at the Level 1 trauma center at National Hospital Abuja, the premier hospital in Nigeria, and subsequently started the residency program at the same institution.
Being family-oriented, career-oriented, and service driven, he moved to the United States to establish a family and advance his medical career. During this time, he obtained a limited license to practice medicine in the State of New York, where he worked and served in acute, subacute, and long-term settings in diverse Brooklyn, Manhattan, and Bronx communities. Felix is passionate about performing life-saving interventional procedures, fulfilling the call to service, and building strong long-term relationships with his patients. Being a resident in family medicine at St. Joseph's Medical Center provided him with opportunities to fulfill this divine calling. When not seeing patients, he likes to relax with his family and friends. He enjoys spending time with people from his church, playing soccer, meditating, and instructing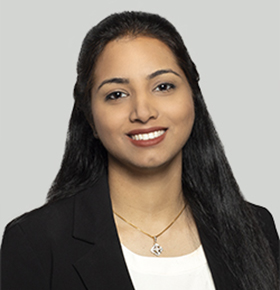 Sukhpreet Hans, MD
Government Medical College Amritsar, India
Sukpreet was born and raised in India. She grew up on a hospital campus where her mother worked as a nurse. During her early stages of life, she observed her mother taking care of patients and developed her interest in medicine. She attended Government Medical College Amritsar, Punjab, India. After graduating from medical school, she worked as a medical officer in multiple hospitals in India. During this period, she learned the challenges affecting the underserved patients and provided healthcare efficiently in a resources-limited healthcare system. Moving to the US, she worked with various primary care physicians and as a medical scribe at an urgent care during the COVID-19 pandemic. She strongly believes in treating not only the disease but the person. During her spare time, she enjoys cooking, yoga, kayaking, hiking, and spending time with family and friends.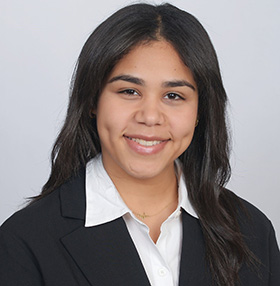 Ashley Mercado, MD
Pontificia Universidad Católica Madre y Maestra Facultad de Ciencias de la Salud - Dominican Republic

Ashley was born and raised in New York City, she spent most of her childhood between the Bronx and Washington Heights. Growing up she had strong cultural connections with her neighborhood and developed an interest in community services and outreach. Like many first generation Americans, or children of Latino immigrants, Ashley played an interpreter role in her family for as long she could remember, nothing was off limits, parent-teacher conferences, government forms, bank calls, but the biggest impact came from doctors' visits. Watching the adults struggle to understand difficult health related topics and hearing these explanations from a child usually ended visits with a sense of anxiety and confusion. Being in these situations and watching her family struggle as immigrants proved the need for primary care providers in her community. Ashley moved to the Dominican Republic to pursue her dream of becoming a doctor and help mend the gap. Besides medicine, she enjoys the thrills of rollercoasters, motorcycles, spending time with her family, visiting the beach, camping, watching anime, and playing with her dogs.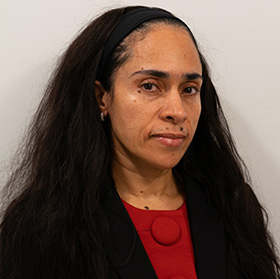 Sandra Rojas, MD
Aureus University School of Medicine - Aruba

One of Sandra's missions in life is to work in health care. She was not always sure of what area in health care to pursue but she knew she had a love for people and that she just always wanted to do patient care. This led her to work and volunteer in many different health care settings and community centers in underserved areas in New York. All those prior experiences have centered her to the one thing that she loves to do the most which is patient care. This led her to the path to medicine. Sandra chose to pursue her medical training at Saint Joseph's because of the program's renowned passion for patient centered care and wellness prevention. Sandra's interest lies in preventative medicine, geriatric care, and global health. On her down time, she enjoys watching TV, and spending time with her children.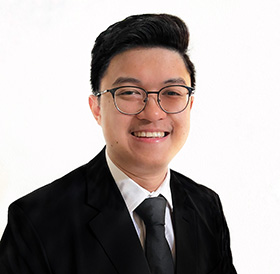 Ralph Sobrevega, MD
University of Santo Tomas
Ralph was born and raised in the Phillippines. He completed his bachelor's degree in pharmacy at the University of Santo Tomas and eventually received his medical degree at the same institution. He moved to New York to be reunited with the rest of his family. After graduating, he worked as a medical scribe in New York and Hawaii. During his stay in Hawaii working at a primary care clinic, he found his passion for community health. He saw a diverse patient population with a wide variety of medical problems.
Through working with his mentors, he developed a holistic patient approach taking into consideration their different family backgrounds, cultural beliefs, and quality of life. Ralph desires to be a well-rounded family physician focusing on the patient as a whole. During his free time, Ralph likes to play tennis, watch sports, do outdoor activities, listen to music, and play video games.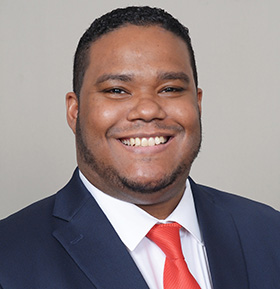 Jimmy Tavarez, MD
Universidad Autonoma de Santo Domingo
Jimmy was born and raised in the Dominican Republic, he is the youngest of three children and the only doctor in his family. He graduated in Universidad Autónoma de Santo Domingo (UASD) in 2015. During medical school he volunteered in health campaigns across his country and worked as a teaching assistant for his medical school. These experiences allowed him to teach and guide more than 200 students and ignited in him the passion for both community medicine and teaching. After graduation he worked as a PCP in a rural area of his country and decided to move to the US. Before starting his residency he worked as a medical assistant in a primary care practice located in an underserved community in Queens and as a Quality Analyst in a hospital in NYC. He enjoys playing chess, writing poetry and reading.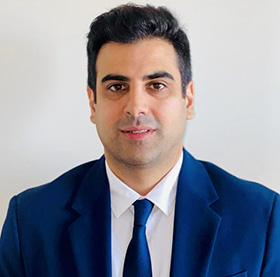 Rusbeh Vafadar, MD
Friedrich Schiller University of Jena School of Medicine

Rusbeh grew up in Germany and graduated from the Friedrich Schiller University in Jena. For as long as he can remember, he had a very strong interest in the life sciences as well as helping people who are in need, which ultimately led him to become a doctor. He strongly believes that access to good quality health care is a basic human right and should be available to everyone regardless of socioeconomic status. Upon his arrival in New York, he first started to work as a clinical assistant and later as a limited permit physician at several nursing homes in underserved areas in the Bronx. In his free time, he enjoys cooking dishes from different countries and inventing his own creations. He also likes to travel, play soccer and skateboard. He is fluent in English, German and Farsi.