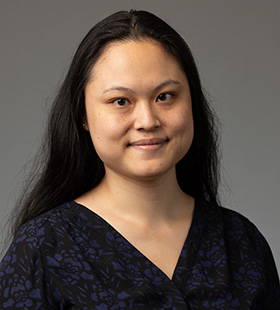 Emma Banasiak, MD
Hackensack Meridian School of Medicine
Emma Banasiak grew up in Manhattan and is excited to be back in New York to train in Psychiatry at NYMC St Joseph's Medical Center. Emma did a year of undergraduate at City College of New York before transferring to SUNY Stony Brook where she graduated with a Bachelor's of Science in Psychology.
Dr. Banasiak received her medical education from Hackensack Meridian School of Medicine in New Jersey where she was able to rotate at various hospitals and work with a variety of patient populations. Throughout her time in medical school, Emma developed an interest in psychiatry, particularly child and adolescent psychiatry, LGBTQ+ healthcare, medical education, and advocacy. Having identified her interests, Emma was able to pursue research and leadership opportunities within these fields. She has published articles, presented research at conferences, and served in leadership roles both at her school and for national organizations.
Receiving such a wide variety of clinical exposure confirmed Emma's desire to work with underserved populations and helped her discover her passion for advocacy as she believes that her role as a physician is not only to the patients in front of her but to advocate for whole populations on a larger scale.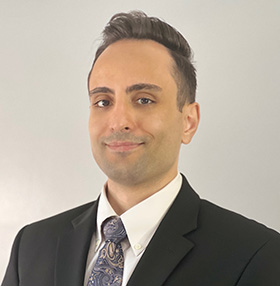 Muhammet Celik, MD
Eskisehir Osmangazi University Faculty of Medicine, Turkey

Muhammet Celik graduated from medical school in Turkey in 2020 and is currently embarking on his journey as a Psychiatry Resident at NYMC at Saint Joseph's Medical Center. Prior to his residency, Muhammet worked as a postdoctoral researcher at the West Haven VA Medical Center for a year, where he was involved in numerous psychiatry research projects and published several peer-reviewed papers and book chapters. His primary area of interest is addiction psychiatry, and he aspires to pursue an addiction psychiatry fellowship following the residency.
Apart from his professional pursuits, Muhammet embraces an active lifestyle and prioritizes regular workouts to maintain his physical and mental well-being. Additionally, he finds joy in exploring new destinations as travel enriches his perspective on different cultures. Muhammet is also an avid cinema enthusiast, appreciating the art of storytelling and the powerful emotions it can evoke.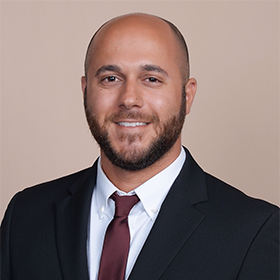 Ryan Harrington, MD
SUNY Downstate College of Medicine
Ryan Harrington is a New York native who grew up in Long Island. He graduated summa cum laude from SUNY Albany for undergrad and worked as a clinical laboratory technologist before attending SUNY Downstate College of Medicine.
At an early age, Ryan was exposed to the field of health care first through extensive dental work, then by a few broken bones from skateboarding. Luckily, he had great doctors who took the time to explain their procedures to him, even as a child, which sparked his interest in medicine. Through adolescence, he witnessed many of his friends experience mental health problems, especially substance use disorders, steering him more towards a career in psychiatry.
Ryan's clinical interests include addiction psychiatry, psychotherapy, the role of psychedelics in treating mental illnesses, and the physiological basis (or lack thereof) for various psychological disorders. In his free time Ryan enjoys spending as much time outdoors as possible, whether it's hiking, biking, or going to the beach; he still even rides his skateboard whenever he gets the chance.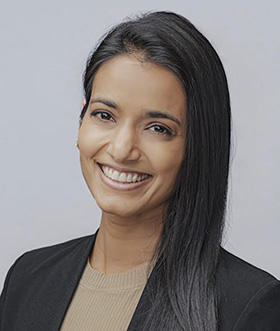 Padmini Shah, DO
Touro University California College of Osteopathic Medicine
Padmini Shah grew up in Kansas City, Missouri and went to college in upstate New York, where she earned her Bachelor's degree in Biological Sciences. Her interest in medicine and mental health developed during this time after witnessing a close friend's struggle with a mental health disorder and receiving proper treatment. This experience opened her eyes to the profound impact that psychiatrists can have on their patients' lives.
After graduating, Padmini pursued a Master's Degree in Pharmacology from Tulane University and spent a year as an AmeriCorps volunteer teaching high school students Algebra I in Kansas City. She then went on to attend medical school at Touro University California College of Osteopathic Medicine.
Padmini's clinical interests include child psychiatry and the use of technology to improve mental health care and patient outcomes. Her hope is to combine these passions to make a tangible difference in the lives of her patients.