988 Suicide and Crisis Lifeline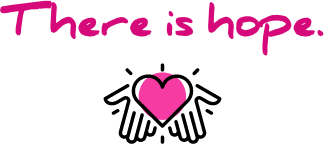 988 Suicide & Crisis Lifeline - Your Source of Immediate Support
St. Vincent's Hospital Westchester is proud to be the 988 crisis response center for Westchester County. Our trained crisis counselors and volunteers are ready to respond 24/7. We understand that seeking help during moments of crisis is crucial, and we're here to provide you with essential information about 988 and how it can support you or your loved ones.
1. What is the 988 Suicide & Crisis Lifeline?
The 988 Suicide & Crisis Lifeline is a national resource offering immediate access to trained professionals who can provide confidential support to individuals experiencing crisis, emotional distress, or thoughts of suicide. St. Vincent's manages this lifeline for our community in Westchester County, NY.
2. How does 988 work?Dialing 988 connects you directly to trained and caring professionals. They listen, provide emotional support, offer guidance, and connect you to relevant resources when needed.
3. Who can call 988?
988 is open to everyone facing a crisis, regardless of age, background, or circumstance. If you or a loved one is struggling with thoughts of suicide, dealing with addiction, or feeling overwhelmed, 988 is here for you.
4. Is 988 confidential?
Yes, your privacy is of utmost importance. Conversations with 988 counselors are confidential, ensuring you can share your feelings without fear. However, confidentiality may be limited in situations where there is an immediate risk of harm to you or others.
5. What services does 988 provide?
988 offers immediate crisis intervention, emotional support, and information about local resources that can help you navigate your unique situation.
6. Is 988 only for suicidal thoughts?
No, 988 is available for a wide range of crises beyond suicidal thoughts. It's a compassionate resource for any emotional distress you're experiencing.
7. Can I call 988 for someone else?
Absolutely, if you're concerned about a friend or family member, you can call 988 for guidance on how to support them.
8. Is there a cost for calling 988?
No, calling 988 is free of charge. It's designed to provide help without worrying about costs.
9. Are there LGBTQ+ services available?
988 provides support to LGBTQ+ individuals in crisis, offering guidance and assistance for those who may be struggling with their mental health or facing challenges related to their sexual orientation or gender identity.
10. Are veteran services available?
988 is available for veterans in crisis and makes it easy for veterans and their families to access mental health support and crisis intervention services. This number connects callers to trained professionals who understand the unique needs of veterans.
Live phone support is available for English and Spanish speakers, and Language Line translation services are available for more than 150 other languages.
Remember, in moments of crisis, you're not alone. The 988 Suicide & Crisis Lifeline is here to provide the help you need. Spread the word: there is hope!